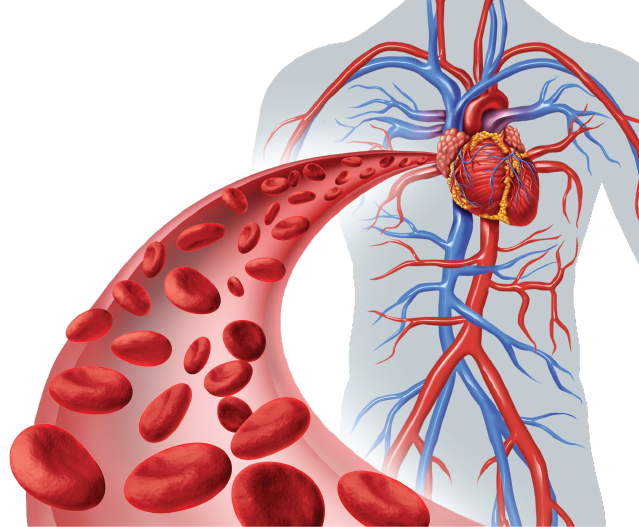 Heart Disease
Poor blood flow in the heart can lead to a number of medical conditions. The heart is perfused by a dense network of coronary arteries and the blockage of these arteries can lead to a host of serious and life-threatening disorders. Decades of research have now shown that a host of dietary, environmental and hereditary factors can lead to the buildup of atherosclerotic plaques in the coronary vessels, resulting in a loss of perfusion of heart muscle. In addition, several ethnic groups (for example, people from the Indian sub-continent and persons of Arab descent) have genetically smaller coronary arteries than other races and suffer from a condition known as small vessel disease. Women also tend to have smaller coronary vessels than men and can suffer a particular form of angina, called "Syndrome X", because of a vascular irregularity in the size of their vessels.
To examine the potential of FGF-1 to stimulate angiogenesis in the heart, a number of clinical trials were undertaken to evaluate the potential efficacy of this drug as a new treatment for coronary artery disease.
CONTROL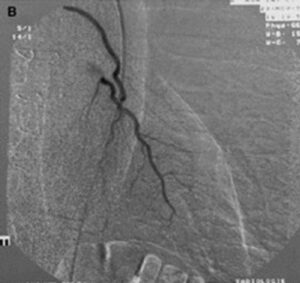 Experimental Results
These images show coronary angiograms from a patient with severe coronary artery disease before (Control) and after (FGF-1 Treated) the localized administration of the potent angiogenic growth factor, human FGF-1. The results shown here are from a study performed by Dr. Thomas Stegmann in Fulda, Germany. An example of the robust "blush" of angiogenesis is seen in the figure  on the right where an angiogram taken 12 weeks after FGF-1 injection reveals dense capillary growth around the site of FGF-1 injection into the ischemic heart wall. This leads to enhanced perfusion into the ischemic muscle which can be quantitated by a number of additional clinical tests, including a treadmill exercise test and angina questionnaires.
FGF-1 TREATED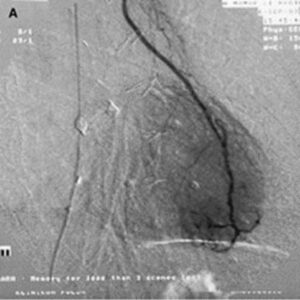 This video is an NBC News broadcast which was done on heart patients who received FGF-1 as part of an earlier  U.S. Phase I trial carried out by CardioVascular BioTherapeutics. WUND will now build on these promising results and will develop human FGF-1 as a protein-based therapy and will initially  target no-option heart patients. Subsequent trials are being planned for other coronary artery disease states including small vessel disease (prevalent in the Arab world, the Indian sub-continent and in women), Syndrome X, a severe angina condition in women, and as adjunct therapy when bypass surgery is being done. 
Stroke
Stroke is the 5th leading cause of death in the US, with one person dying every 4 minutes as a result. Approximately 800,000 people have a stroke each year; about one every 40 seconds. Only heart disease, cancer, chronic lower respiratory diseases and accidents are more deadly. In the US, approximately 40% of stroke deaths are in males, with 60% in females.
According to the American Heart Association (AHA), compared to white people, black people have nearly twice the risk of a first-ever stroke and a much higher death rate from stroke. Strokes are a direct result of a disruption in the brain's vascular system: either the blood supply is blocked or a blood vessel within the brain ruptures, causing brain tissue to die.
Wund is developing human fibroblast growth factor-1 (FGF-1) for acute stroke. FGF-1 can stabilize and permit the survival of the neurons at risk in the penumbra area, thereby salvaging brain tissue which can be critical for the preservation of motor and cognitive functions. Research with FGF-1 in animal models of stroke point to the promise of this molecule as a breakthrough therapy for acute stroke.